How We Lifted This Burger Chain Out of the Fire
The competitive landscape for quick serve hamburger chains isn't appetizing. In an already overcrowded category, new offerings open every day — making acquiring fresh, young, burger-loving customers a challenge. For Back Yard Burgers, in particular, their previous successes also relied on a consumer base that was aging out, making things doubly difficult.
Our objective: Rebrand and reposition the burger behemoth in a way that attracts younger, food-conscious consumers, without alienating the older loyalists.
The Brand's Good
Back Yard Burgers is on a mission to satisfy customers with big, bold, backyard taste, while giving back to the neighborhoods that support them by helping feed the less fortunate.
Our Key Insight
The more we dug into our target — younger, food- and experience-savvy consumers looking for more than just a place to eat — a unique strategy revealed itself. Instead of focusing on how Back Yard compared to other burger chains, we focused on drawing people in with the promise of replicating the experience they got in their neighbor's backyard.
The best times are had in a yard with a hot grill, good friends and whatever culinary concoction the chef decides to serve up. The food, the fun, the laughs — that's an experience every American (no matter the age) savors. And when there's no time to let the charcoal burn, you can get the next best thing cooked for you at Back Yard.
The Uncommon Solution
"Welcome to the Back Yard." We already had the name. But we needed to live up to it by creating an experience that felt like you were hanging in a backyard with friends and family. Fresh, cooked-to-order food paired with plenty of backyard iconography and lots of fun content related to the stories shared around the grill in the sunshine filled the bill. We helped design the new prototype stores with interior trellises and lighting to bring the outside in — and created a design system that plays with the nostalgia we all love from our carefree days in our own backyard.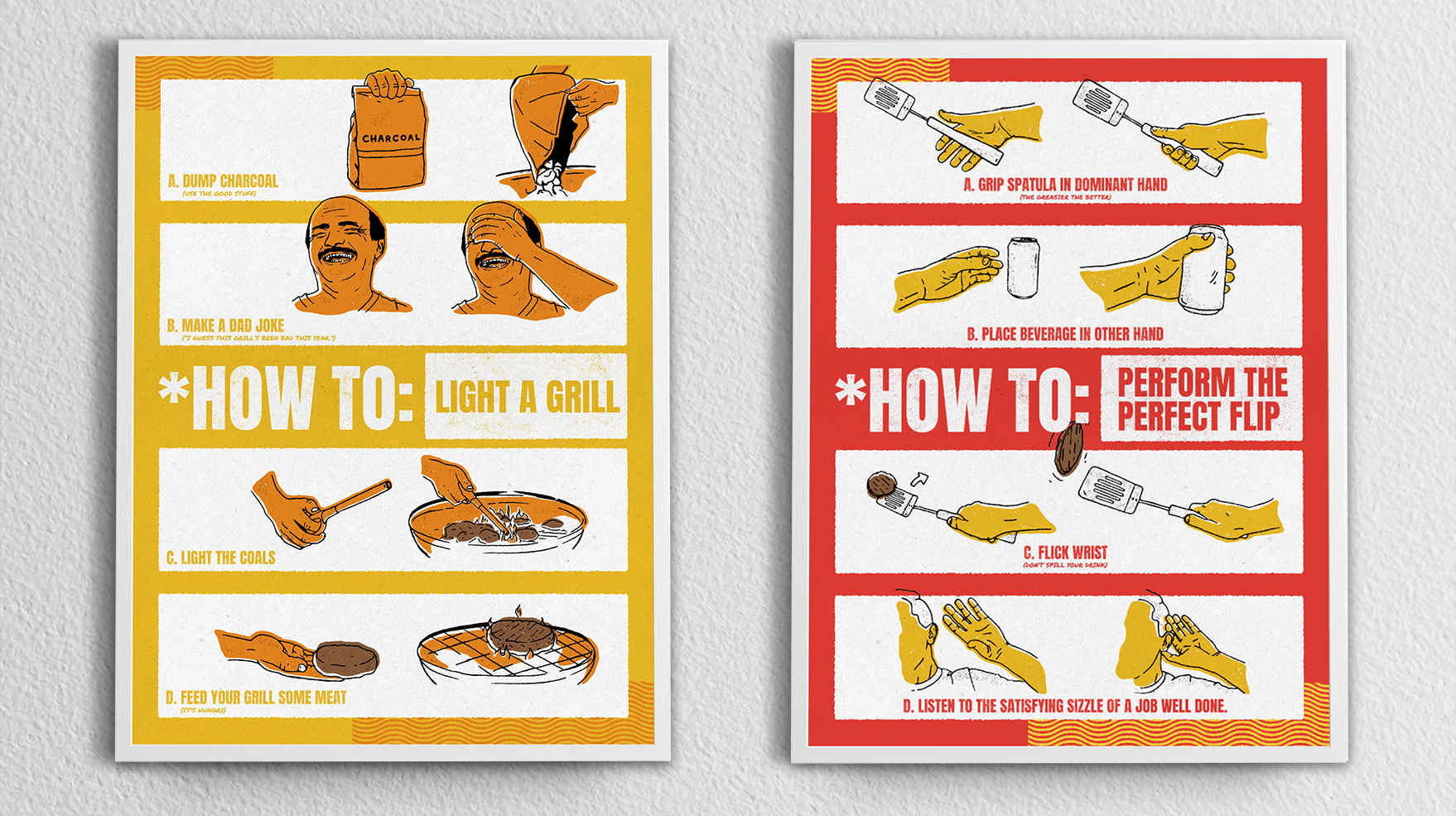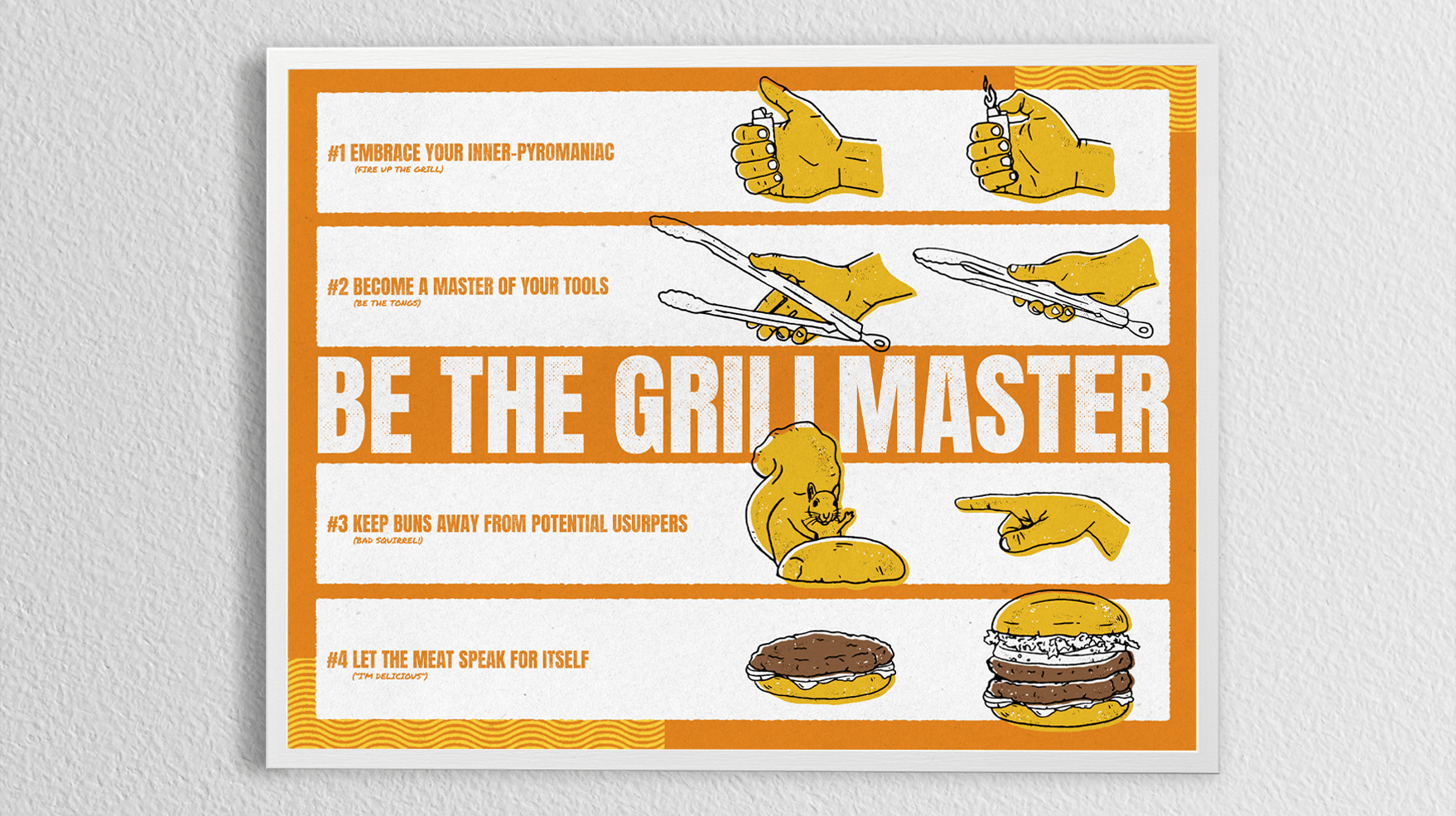 The Good We Grew
By reframing how we wanted customers to think about Back Yard Burgers, we helped elevate the brand above the infighting of typical burger chains. Repositioning them as a great option instead of grilling at home — and then authentically delivering on that promise through the restaurant experience — allowed people to get the best of everything: the wonder of the backyard with none of the work.