Our Unique Approach
Common Good helps CMOs and CXOs find innovative ways to engage current and potential customers. We explore and predict a robust future view of culture and the market of tomorrow to better define how to "future-proof" your business today — and disrupt the status quo.
We understand how your brand's purpose informs internal values and external experiences and behaviors along the customer experience journey — from enabling community and social impact, to igniting acts of the brand and cultural moments, to driving high value conversions, customer advocacy and loyalty.
Great collaborations start with a conversation.
What we do
Purpose & Promise

The impact your brand wants to make that guides internal values and behaviors and the external expression of its promise.

Creative Expression

Meaningful ideas that win people over with human truth and emotion — and align with your brand's purpose and promise.

Performance

Executing, measuring and optimizing the impact that meaningful creative solutions have on people and your business.
How we do it
The brands we fight for want action — and fast. But they also know that speed without precision is the fastest route to failure. So we've built an agile, systemic approach that allows us to capture, execute and iterate every detail along the way. It's based on five stages:
01
Uncover
Deeper Truths & Opportunities
We're data-driven at our core. Data makes our work as much science as art. We use data and exploration to identify the deeper truths around target audiences, emerging cultures, go-to-market approaches and new services within each market to help our business partners drive greater value for all stakeholders: investors, customers, employees, communities and activists.

02
Futurize
Future-Proof the Brand
We know brands are the story that guide business and customer experience decisions, and they tell employees why they're coming to work every day. They also need to stand the test of time. We accurately portray the varied (and often contradictory) emerging landscapes of tomorrow's market, culture and consumer. This mapping helps us better define the future-proof foundation, positioning and design language for a brand to create deeper relevance today and tomorrow.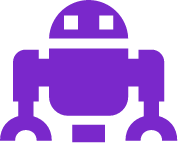 03
Develop
Brand, Communications & Go-to-Market Strategy
On this solid foundation, we create the omni-channel plan to build the brand, generate demand and sales, and foster customer advocacy and loyalty. This is where we decide who we're talking to, what will be the most differentiating and persuasive things to say and where best to meet them within culture. It's a winning recipe of marketing, media and communications strategy that nudges the customer along their purchase-  and experience-journey.

04
Express
Creative With a Purpose
Our clients are doing things in new, unique and often disruptive ways. We bring them creative thinking that similarly breaks barriers and convention. This is where the strategic idea is brought to life — where all the data and planning take the form of emotionally persuasive and connected creative, placed perfectly in front of the most relevant audience at the right time, with an accurate prediction of return on investment.
We call them uncommon ideas — they make purpose-driven brands more meaningful, more advocated and more impactful.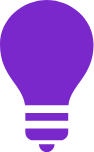 05
Optimize
Iterate to Perform
Brands must also be responsive and iterative. We measure everything from baseline norms to incremental successes. We know what's working and what's not, and we move with the speed of culture and real-time data to pivot for optimal performance and business outcomes — while some of the brightest human minds help connect the dots between the data along the way.