The Future is: Sustainable Outdoor Recreation
Our appreciation of nature is ascending: 60% of Americans surveyed say they are spending more time outside since the pandemic started. Building on that, we're a nation that's fast becoming focused on sustainability and protecting our environment. Most U.S. adults believe climate change is the most important issue today, and 75% of millennials are willing to pay more for an environmentally sustainable product. The synergy between these forces reveals a growing reverence for nature, a desire to be immersed in it, and a heightened demand that our brands and businesses respect this mandate.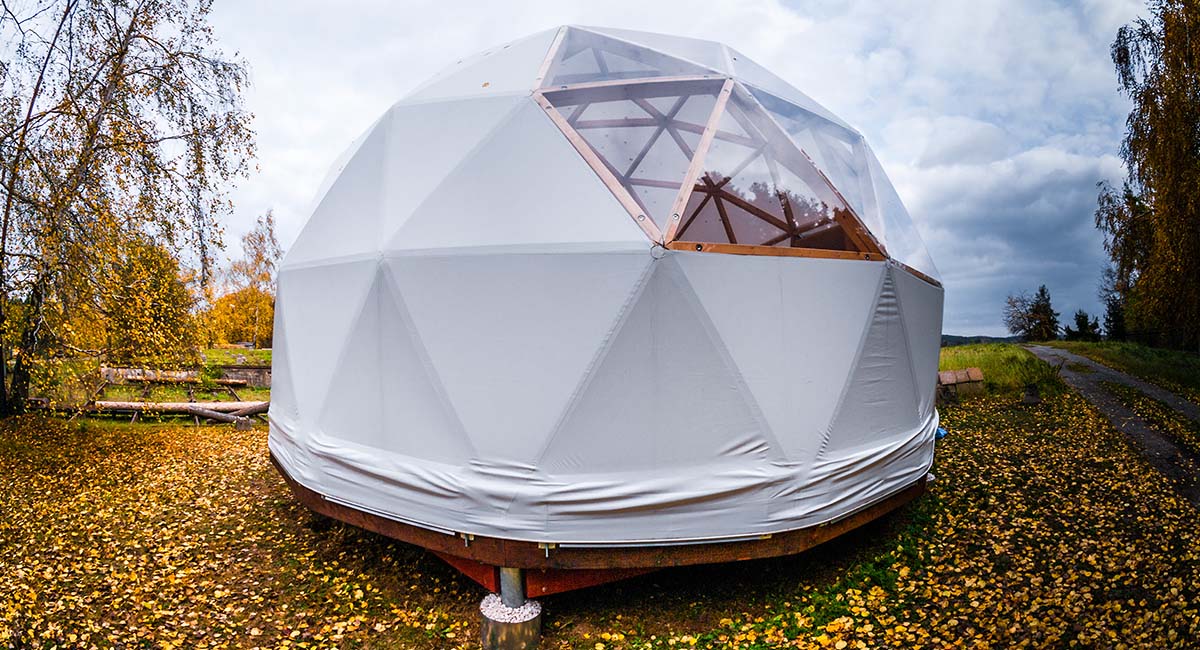 NOW: Zero-waste Camping
What's Fresh: More than 86 million U.S. households consider themselves campers. Couple that with the fact that camping is all about reveling in nature, and you'll know why sustainable practices and products are booming in the great outdoors. Some examples: TwisterCane's BioFoam sleeping pad is made from sugarcane; the Lite Plus backpack stove gets its power from carbon-neutral fuel; and multiple companies are bringing recycled and upcycled hammocks and backpacks to market. Even campers are getting an eco-makeover: The Muse & Co. Outdoors' camping van has FSC-certified pine-wood siding, zero-VOC paint, and is wired for solar power.
How It Changes the Game: If your brand relates to enjoying the outdoors, the mandate is clear. Make your products and processes as close as humanly possible to zero waste and carbon neutral.
 3 Action Steps for Brands:
Amplify your environmental stewardship. Make sure your brand is cleaning up nature or otherwise enhancing and expanding it – and share that story.

Challenge product managers to use as many recycled and upcycled products as possible. Call out the results in consumer communications.

Innovate new products and services for the nature-bound consumer. If twice as many people were to camp and for twice as long, what else would they need?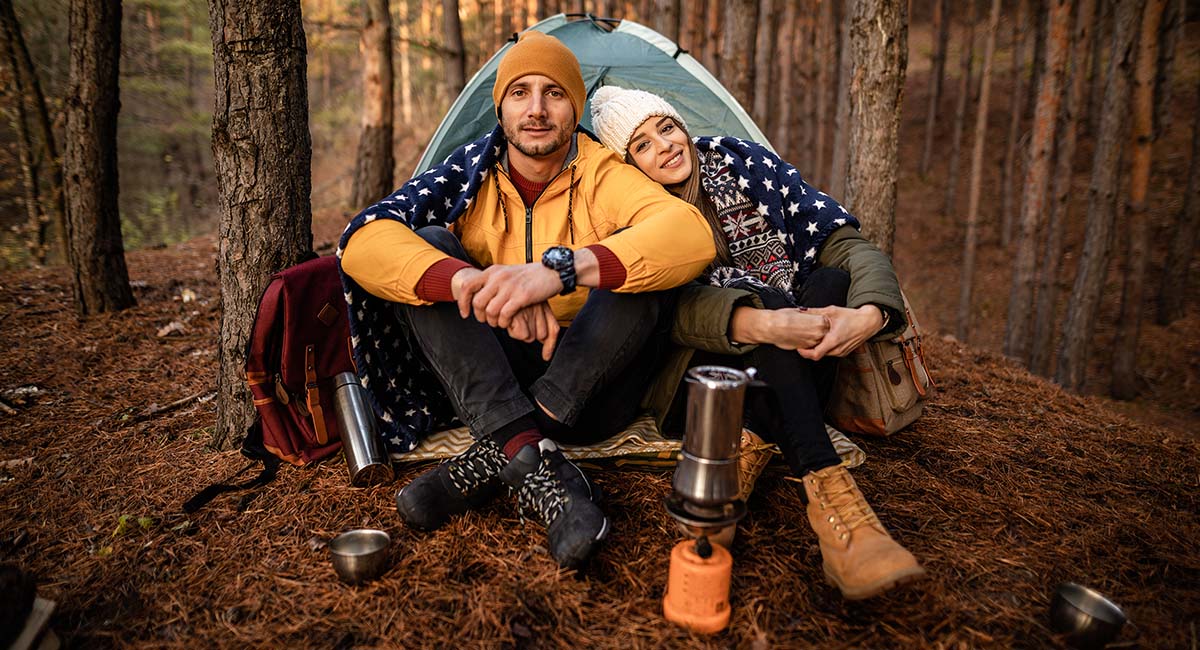 NOW: Regenerative Travel
What's Fresh: Sustainable travel, which aims to reduce the social and environmental impacts of travel, is a good thing, no doubt. The businesses and tourists involved don't want to leave a mess behind. But there's a new aspiration on the horizon: regenerative travel, which aims to leave a place better after a tourist visits. For example, the Regenerative Travel agency analyzes destinations based on impact dimensions like carbon usage, sourcing local food, and supporting the indigenous economy. Companies in this realm practice what they preach: Intrepid Travel, a tour company, has been carbon neutral since 2010. 
How It Changes the Game: When traveling and adventuring, consumers want to do more than tread gently; they want to know they are reinvigorating their destination in some way.
 3 Action Steps for Brands:
Check your (carbon) footprint: Whatever form of outdoor exploration you support, make sure you are regenerating nature and local communities.

Dig into your partners' practices. Your good work can be undermined by a supplier who's sullying the planet.

Spread the word. Show how you are investing in regenerating the Earth, and create ways for your consumers to participate.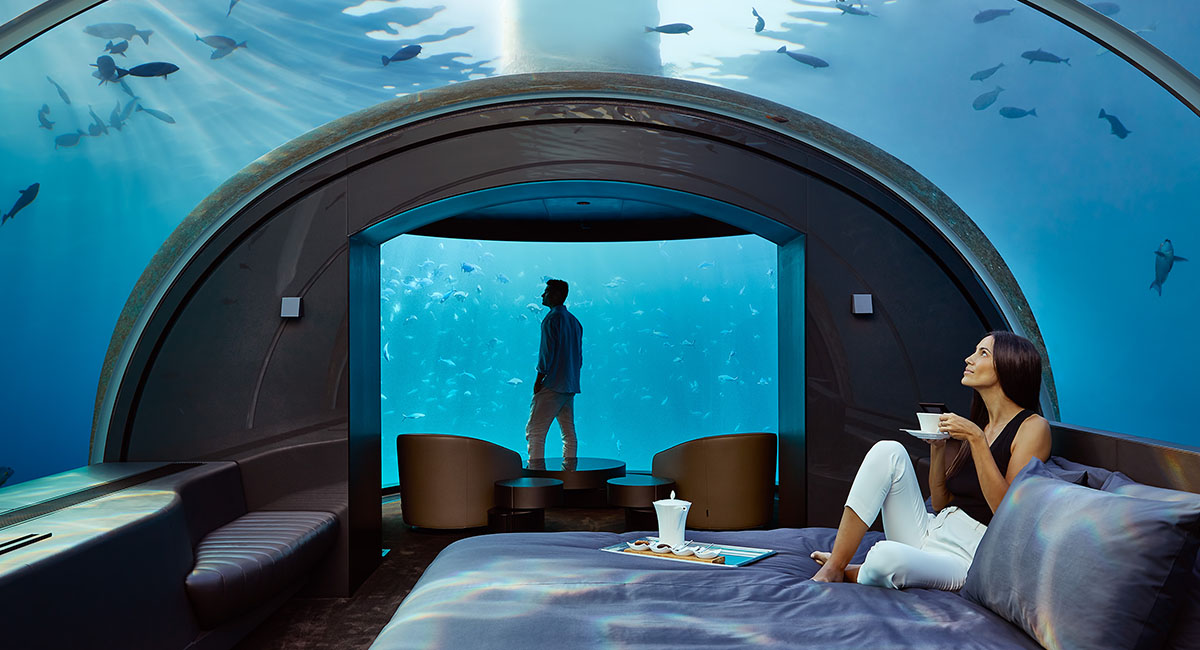 NEXT: Under-the-Sea Vacations
What's Emerging: As sea levels rise, and dry land becomes hot and polluted, we'll head back to that original source of life: the sea. The current crop of hotels perched 20 feet underwater, like the Muraka in Maldives, are just the start. Instead, we'll seek a more immersive life aquatic. One example: the inflatable Ocean Space Habitat, a submersible "tent" lets divers nap, eat, and decompress beneath the waves. To make this water world possible, we'll crack down on nurdles and other forms of ocean plastic that are polluting our waters.
How It Creates the Future: First, vacations; and then longer stretches of time will be spent underwater. If we can't fight the rising tides, we'll join them.
3 Things to Prepare for:
Your company's environmental policies, particularly how they relate to protecting bodies of water, will be scrutinized. Plan accordingly.

Imagine your consumer spending a month on the ocean floor: What products will they need? What assurances will matter most?

Getting to a hotel or Airbnb under the sea will require transportation. Interview potential partners who can sample your products and more.