News, Restaurant & Hospitality
LRXD Touts Macaroni Grill's Return to its Roots in New Campaign
Italian dining is rich with tradition, and Macaroni Grill is no exception. From pour-your-own "Honor Wine" and crayon-creation-ready tabletops to dining room string lights and Italian lessons in the bathroom, the charm of Macaroni Grill has always gone beyond its delicious menu.
Unfortunately, since its heyday in the '90s, various owners of Macaroni Grill watered down the concept's original recipe. People forgot why they loved it and sales slipped. With new ownership, the restaurant is bringing back many of the original touches. Since last year, LRXD has been working hard to help Macaroni Grill reintroduce their guests to the benevolent dining experience they fell in love with all those years ago.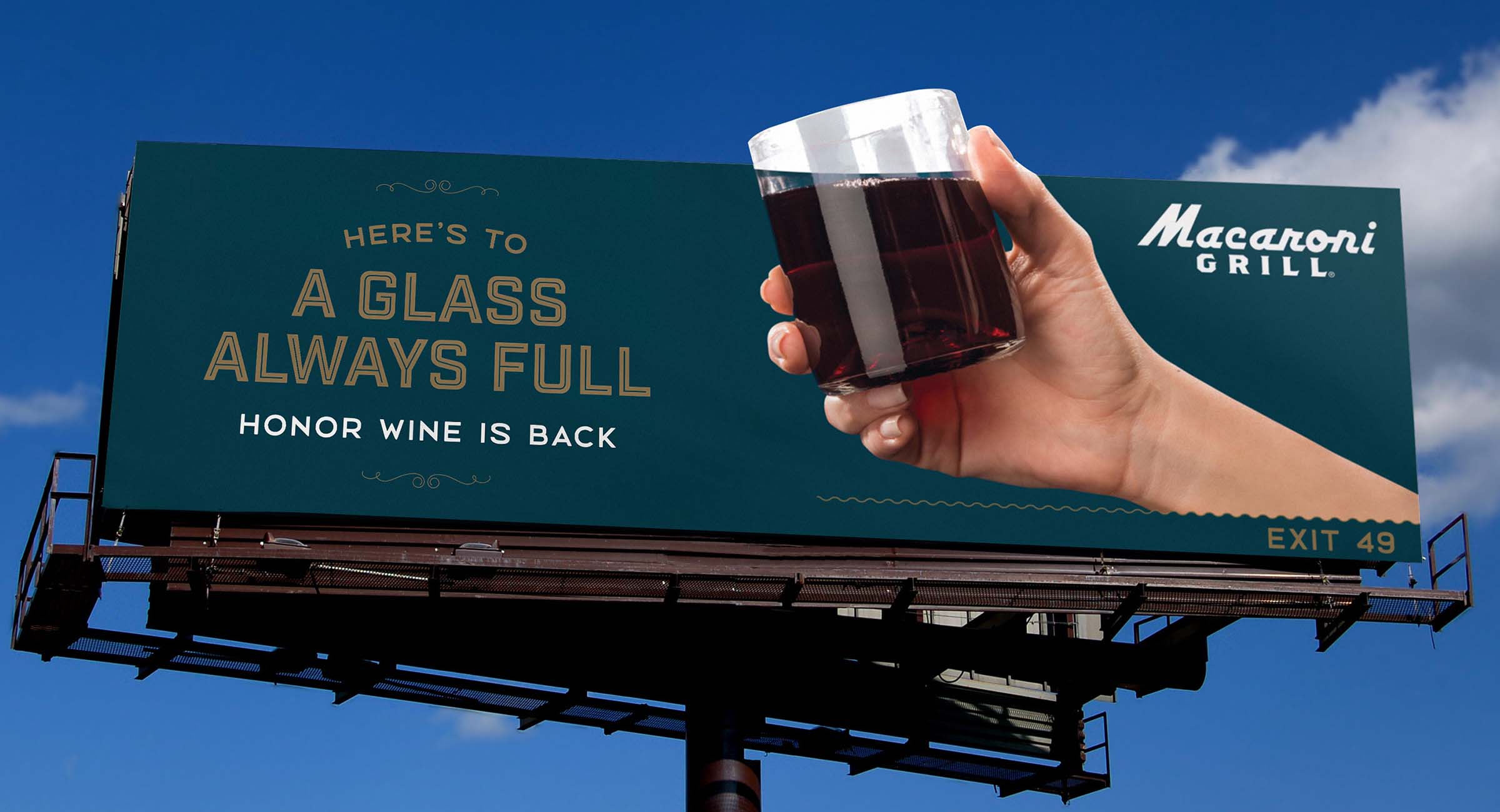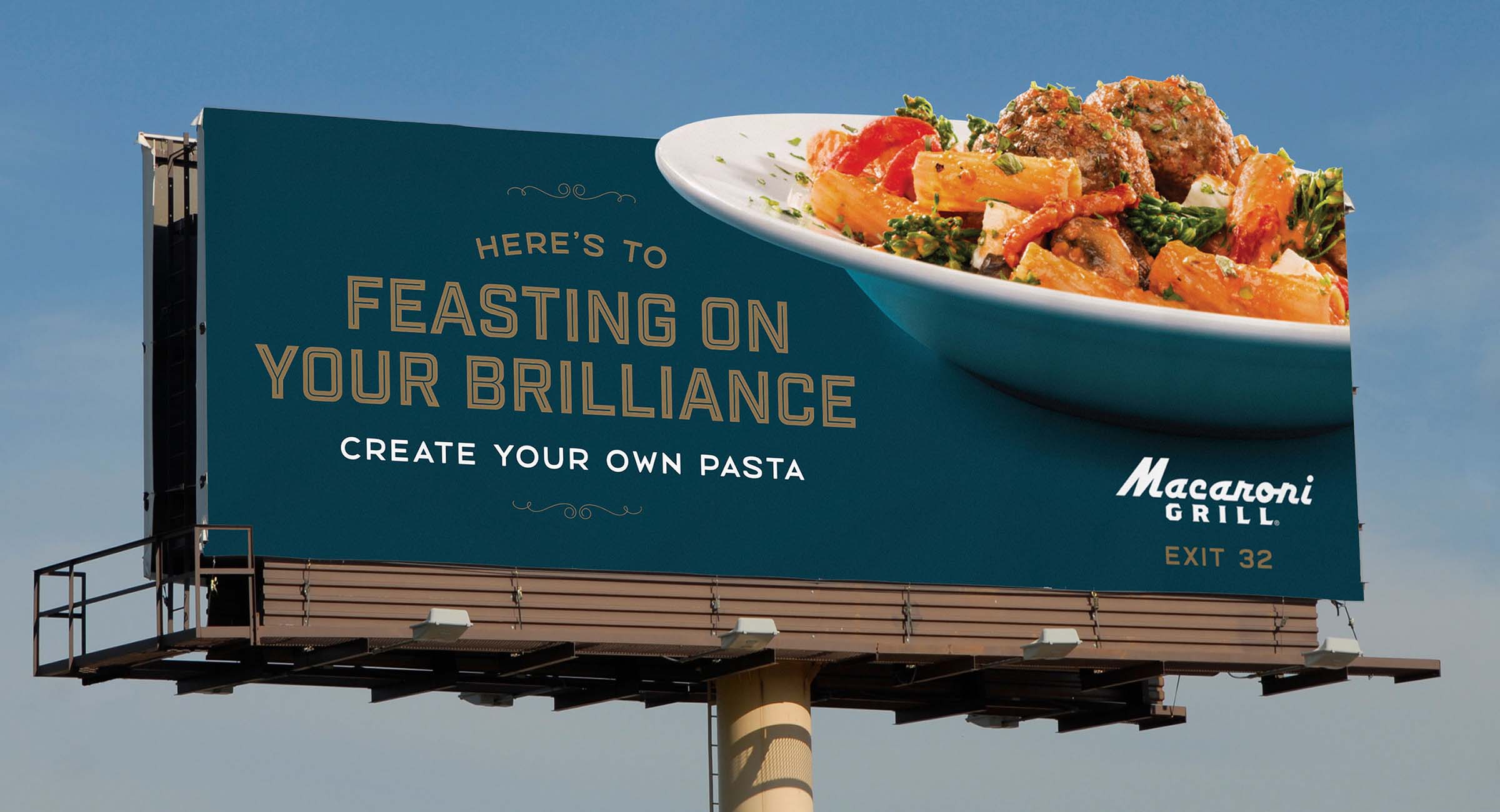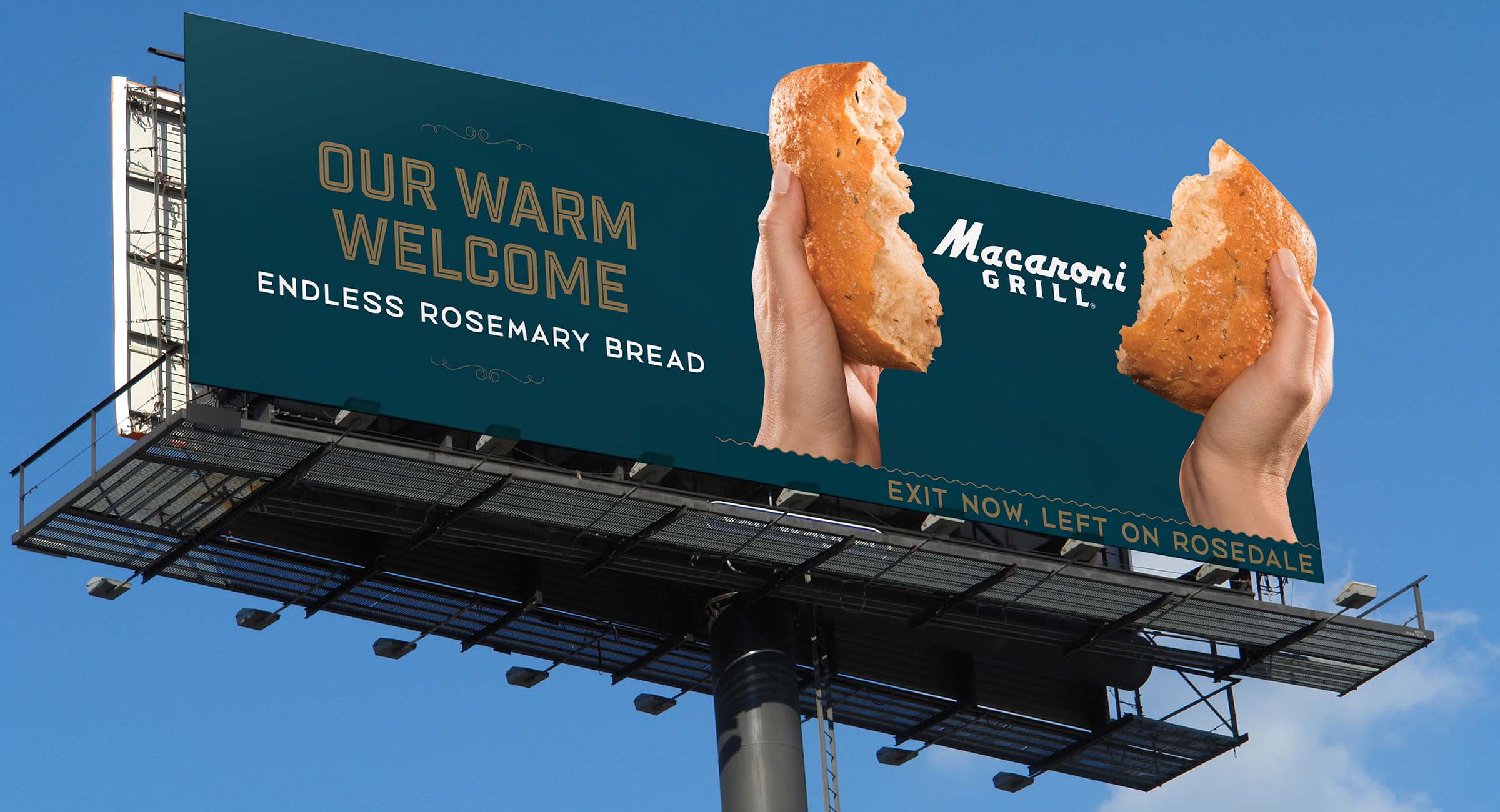 Our ongoing integrated efforts have repositioned Macaroni Grill as the house generosity built – a place where enjoying a great meal is only part of the experience. Spots invite viewers to become a part of the table and soak in the intricacies of an Italian dinner shared amongst friends. Outdoor and digital allow the food to be the bigger-than-life star, demonstrating generosity with visuals that break beyond the confines of the ad space.
With the Macaroni Grill back in full form, we're excited to continue this partnership and welcome a new generation of guests to enjoy all they have to offer. In fact, when we began working together in Q3 of 2017, Macaroni Grill was down -12% in sales, year over year. As of August 2018, they're profitable as a company and our most recent campaign pushed local markets up 31% year over year.