Friday Health Plans
How We Made Health Insurance Feel Good
Big insurance is a bureaucracy designed to serve big corporate customers and rake in the dollars. Naturally, this means big insurance can spend a lot on advertising to attract customers. In turn, lots of people just sign up with the provider whose name they recognize. With a comparatively small budget, how can newcomer Friday compete?
Our objective: Help people realize there's actually a health insurance company with a mission to serve individuals who buy their own health insurance. Communicate that Friday is purpose-built specifically for them by focusing on overall simplicity and no-nonsense health plans.
Some Good Results
80,000
New members enrolled
$160MM
In growth funding attracted
The Brand's Good
Friday Health Plans is on a mission to offer independent workers a simple, sensible alternative to big insurance.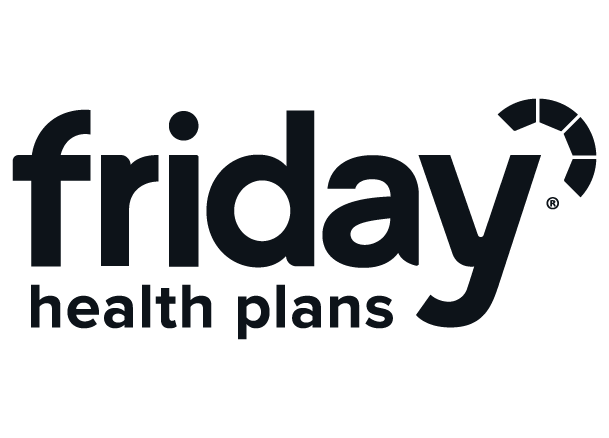 Our Key Insight
Big insurance is designed for big corporations with lots of employees and has a ton of waste inside it. Independents want a provider who understands their needs and builds plans specifically to fit them.
The Uncommon Solution
"Insurance for the Independent." We highlighted the advantages Friday offers to the people who buy health insurance on their own terms – the independents. By communicating that Friday listens to members and provides the benefits they actually want, we drove people to question the status quo of big insurance and get a quote during open enrollment.
Our ads were simple, yet bold — paralleling the simplicity and strength of Friday's own offerings. And with a benefit like unlimited $0 mental health visits, some humorous pieces were able to connect to pandemic life without feeling exploitative or gloomy.
The Good We Grew
While expanding outside Colorado to Texas, New Mexico and Nevada, we helped Friday enroll 80,000 new members by serving 300MM ad impressions. The success attracted $160MM in growth funding to help Friday continue pursuing their growth goals of serving customers in 10 states in coming years.
The Evolution of Friday
In its first several years, Friday wanted to appeal to millennials and others who just want basic coverage. To do so, we created a bold, colorful campaign centered around that worry-free feeling of being covered with trustworthy health insurance. "That Friday Feeling" featured illustrated ads that made a health insurance company feel current and approachable.
Tracy Faigin, Chief Marketing Officer

Buying health insurance can be intimidating and confusing, especially to independent workers and younger folks who haven't dealt a lot with healthcare in the past. We wanted our brand to be approachable and unexpected so they knew we were different and built for their lifestyle and unique needs.